1757 61st St Seattle, WA 98107 – The Ballard 6
1757 61st St Seattle, WA 98107 – The Ballard 6
1757, 61st St, Seattle, WA  98107
The Ballard 6 (Status: Pending) 2000000
1757, 61st St, Seattle, WA  98107
Built with purpose and long-term ownership in mind, Paragon Real Estate Advisors is pleased to bring to market for the first time this well-located and renovated Ballard 6 Unit. Each unit has been fully remodeled with finishes that include granite counters, new cabinet packages, luxury vinyl plank flooring, stainless steel appliance packages, and totally renovated bathrooms. Located in the highly populated Ballard neighborhood, the property also boasts off-street secured garage parking for tenant convenience. Buyers will happily notice the keen attention to detail that the current ownership has provided this asset as well as a solid in-place income stream.
Listing Details
Asset Class: Multi-Family
Year Built: 1989
Building Total Square Feet: 4168
Available Lease Space Square Feet: 4168
Number of Floors: 2
Total Parking Spaces: 8
Local Zoning Information: LR1 (M) Urban Village
Listing Courtesy of: Paragon Real Estate Advisors
Disclaimer: The information contained in this listing has not been verified by Pacific Continental Realty, LLC and should be verified by the tenant or buyer.
Similar listings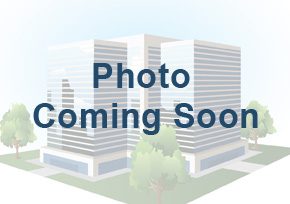 9418, 35th Ave, Seattle, WA  98115
Available SQ. FT.
Building SQ. FT. 1680
Cap Rate:
LOT SQ. FT. 11761
Year Built: 1967
CBA #: 666894
318, Bellevue Ave, Seattle, WA  98102
Available SQ. FT.
Building SQ. FT. 0
Cap Rate:
LOT SQ. FT. 4792
Year Built: 1956
CBA #: 658645
2415, Thorndyke Ave, Seattle, WA  98199
Available SQ. FT. 13564
Building SQ. FT. 13564
Cap Rate:
LOT SQ. FT. 12632
Year Built: 1960
CBA #: 663324